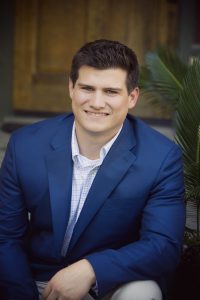 John Cantril is an of counsel attorney with Capital City Law. A native of Scottsbluff, Nebraska and has spent time in many states before making North Carolina his home. He obtained his undergraduate degree in Business Administration from Augustana College in Sioux Falls, South Dakota. Later, he earned his JD from the University of Nebraska College of Law.
In his free time, John enjoys playing golf and staying active and enjoys exploring the mountains and the coast with his wife, Stacy. He is an avid sports fan and follows football, basketball, baseball, and golf and has learned to appreciate soccer with Stacy's help.
John focuses his practice on commercial real estate transactions and a variety of business matters.