Capital City Law's headquarters are located in the heart of downtown Raleigh, in the Historic Oakwood District.
Our street address is 116 N. Person Street, Raleigh, NC 27601.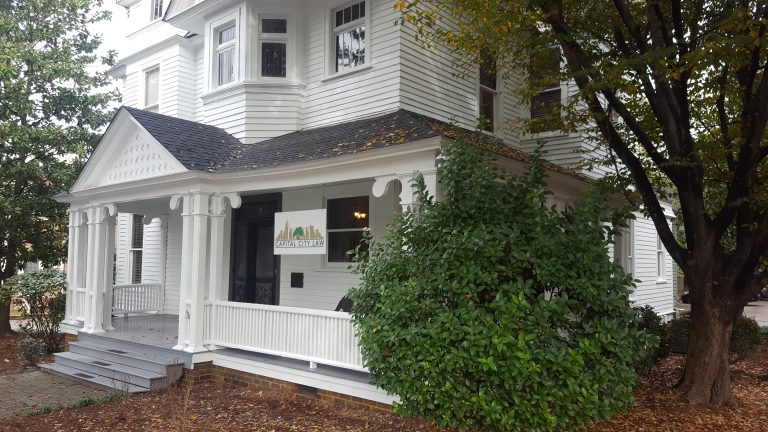 Map to Office
Business Hours & Appointments
You are free to stop during normal business hours – 9 AM to 5 PM – to pick up or drop off materials related to your legal matter.
If you wish to meet with one of our attorneys, an advanced appointment is necessary. Please email contact@capitalcitylawnc.com or call (919) 346-7499 to schedule.
Parking Instructions & Accessibility
From downtown Raleigh, head north on Person Street (the street is one way). After passing through the intersection of Person and Edenton streets, our office is the fourth building on the right – a white historic home.
We have several parking options available for our visitors. You may park for free on Person Street or park for free in any of the available spots lot immediately behind our building. There are driveways immediately before and after our building which connect to the back parking lot. Feel free to use either the entry door on the front porch or back access ramp.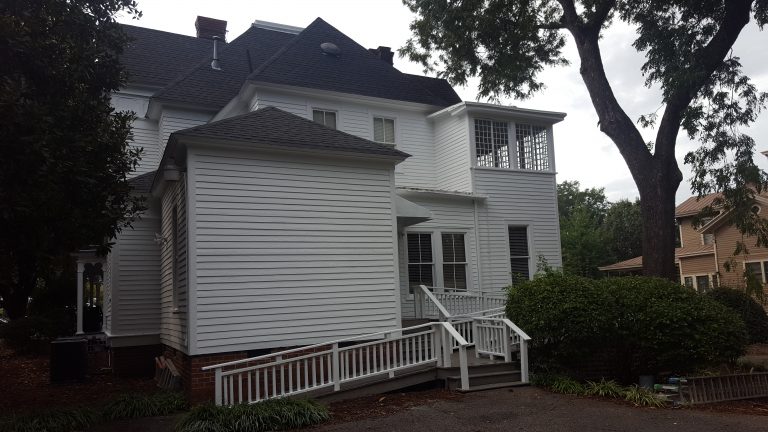 Need Additional Assistance?
If you have any questions or are having trouble find our office, please contact (919) 346-7499.