Please join us for our 2017 Brunch and Learn Realtor Panel. RSVP below and scroll further for complete event details.
Organized by: Capital City Law and Justin Burris Group of Movement Mortgage
Additional Sponsors: Master Title and First.io
Time: 10:00 am – 12:30 pm
Date: September 14, 2017
Location: North Ridge Country Club Ballroom (Parking Instructions)
RSVP Form
*Limited to First 150 Participants
Event Details
Please join us for our Brunch and Learn panel discussion event at North Ridge Country Club. Attendance is free and open to all real estate agents who are interested. All agents who attend will be treated to:
A full brunch buffet,
Complimentary mimosas,
Complimentary valet parking,
A swag bag of giveaway items, AND
For the first twenty agents who RSVP and indicate interest on their RSVP, either a blowout hair appointment at Blown Away or a round of golf at North Ridge County Club immediately following the event.
AGENDA
9:45-10:00: Registration
10:00-10:30: Breakfast and Social
10:30-10:45: Introduction
10:45-11:45: Panel Discussion
11:45-12:00: Networking Break
12:00-12:30: First Leads Presentation
PANEL DISCUSSION
A great networking and educational opportunity, attendees will enjoy an informative and dynamic discussion with leading Realtors from multiple brokerages around the Triangle. The panel discussion will be moderated by attorney Katie Dowell, with Capital City Law, and Justin Burris with Movement Mortgage and will cover a variety of topics including marketing, best practices, team development, and more. Please scroll down to review all panelist and moderator bios. Don't forget to send in any questions for the panel in your RSVP form above.
PRESENTATION BY FIRST.IO
Mike Schneider, CEO of First.io will also present on their analytic software platform for realtors. Please scroll down for Mike's bio. A link to First.io's website can also be found at the bottom of this page.
Panelist Bios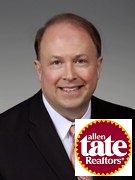 Mark Preddy – Allen Tate
Mark Preddy is an award-winning career professional licensed in North Carolina with more than 20 years of real estate and new homes experience, including positions as broker-in-charge for a large residential real estate firm and manager of a top-producing real estate team. Mark has a passion for assisting new, experienced and veteran agents succeed and navigate the systems, organization and details to grow and operate a real estate business in today's marketplace. An active and engaged industry professional, Mark currently serves as past associate vice president of the Franklin County Homebuilders Association, is a member of the North Carolina Home Builders Association and a member of the National Association of Home Builders. Additionally, he is a member of the Raleigh Regional Association of Realtors®, the North Carolina Association of Realtors, and National Association of Realtors. He holds designations as a North Carolina Real Estate Broker and Broker-in-Charge, CPCU Designation and is a Chartered Property Casualty Underwriter.
---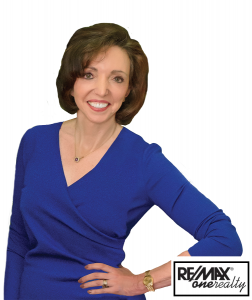 Marti Hampton – RE/MAX One
Marti Hampton has been a real estate agent since the 1980s and has served Raleigh, Cary, and the Triangle region for over 25 years. She is proud to sell more previously owned homes than anyone in the Triangle. In 2012, she was ranked the top real estate agent in the nation and is proud to be the highest producing sales agent on the East Coast for Re/Max. Among many other accolades, Marti's team has recently been ranked first in the entire U.S. and third in the world. They are also rated as the top team in North Carolina. Read Marti's Full Bio Here.
---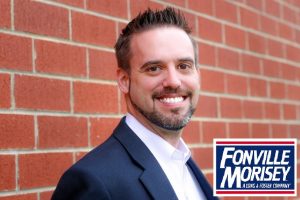 Justin Burleson – Fonville Morisey
As a former engineer, Justin brings a high level of professionalism and attention to detail to his clients. One of Fonville Morissey's top agents, and former training manager for Fonville, he works with clients all over the Raleigh-Durham area. Justin's accolades include: 2016 Top 10 Selling Agent in the Triangle (non-team), 2016 #1 Selling Associate of the Year, Company-Wide, 70 transactions and almost $20M in sales in 2016, 2017 Voted Best Real Estate Agent Orange and Chatham Counties, Indy Week Magazine, 2016 & 2015 Voted Best Real Estate Agent, Durham Magazine, 2016 Selling Agent & Associate of the Year, FM Highway 54 Office, 2015 Selling Agent of the Year, FM Highway 54 Office, 2016, 2015, and 2014 Outgoing Referral Agent of the Year, Company-wide.
---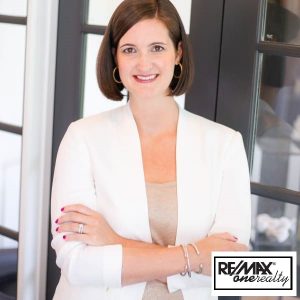 Christina Valkanoff – RE/MAX One
Christina Valkanoff is an experienced realtor, enthusiastic entrepreneur, and the proud owner and lead agent of Christina Valkanoff Realty Group (CVRG) at ReMax One Realty. A multi-award winning industry leader, Christina has served the Triangle Area in NC with unparalleled dedication to clients for over 15 years. She specializes in the cities of Raleigh, Cary, Durham, Apex, Wake Forest, Fuquay Varina, Garner, and surrounding areas. Christina loves what she does, and it shows. Her skills and experience in business management, marketing, and interior design all come together to form her holistic approach to real estate, which is further complimented by her energetic and easy-going style.
Christina's reputation for excellence in sales and client service has drawn attention from both local and national organizations consistently throughout her career. Most recently, she was recognized as the Best Realtor in Wake County by Indy Weekly's 2017 Best of the Triangle Awards for Wake County. Other awards and recognitions include: Top 30 Under 30 in the Country by Realtor Magazine; Top 50 agents in NC by Real Trends; Top Residential Broker for 2015 by Triangle Business Journal; featured on HGTV; Top 100 ReMax agents in US; ReMax Hall of Fame, Platinum Club, Chairman's Club, and Diamond Award Club; and Top 25 Teams in the Triangle by Triangle Business Journal.
---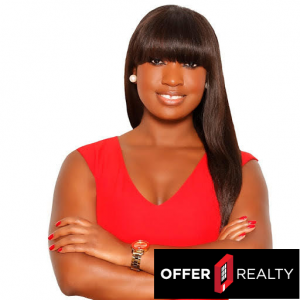 Tiffany McLaurin – Offer Realty
Tiffany has lived in North Carolina her entire life, and truly values her community. Since her teenage years, she has been passionate about the growing towns and neighborhoods around her; often showing up at various open houses, just to feed her budding zealousness for real estate. After graduating from the University of North Carolina, Greensboro with a Bachelor of Science Degree in Economics, Tiffany fully invested herself in client support and customer satisfaction. She took continuing education courses to both enhance her financial acumen and enrich the knowledge she could share with her clients. Today, she is Vice President of Offer Realty with a thriving real estate practice, on both the buying and selling side of transactions. Among other accolades, Tiffany offers a unique approach to marketing herself and her real estate business, with an active and engaged database of contacts, unique and effective social media campaigns, strong and effective branding, as well as consistently high attendance at in-person promotional events.
---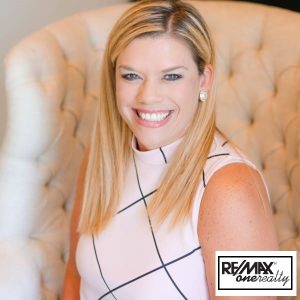 Jenni Boedeker – RE/MAX One
As a licensed Real Estate Broker for over a decade, Jenni has seen it all! A top buyer's agents in North Carolina, she is highly experienced and knowledgeable in general brokerage, new home sales, financing and relocations. Jenni has sold homes in every area of the Triangle which gives her valuable knowledge of the market so that her clients know they can trust her to exceed their expectations. Among other accolades, her team is ranked in the Top 25 by Triangle Business Journal and was named the top real estate team in wake county in 2017 by Indy Week.
Presenter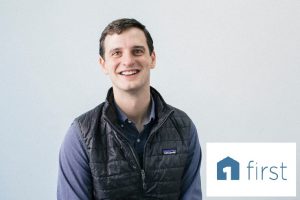 Mike Schneider – First.Io
Graduate of Duke University, Mike Schneider is co-founder and Chief Executive Officer of First.Io, whose software brings predictive marketing to real estate, fundamentally changing how real estate agents find their next listing. Mike will be presenting on First's software, which uses Data Science to help real estate agents win more listings from their sphere, database, and broader networks. He will explain how this amazing software predicts who will sell by tracking 700+ signals across 214 million people nation-wide, and delivers this valuable data to real estate agents in a simple, easy-to-use app. Their mission is to help real estate professionals work more efficiently, and with greater confidence.
Moderators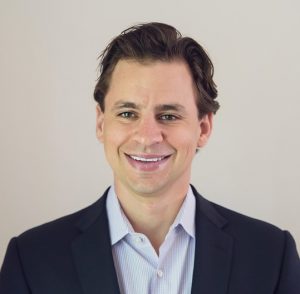 Justin Burris is leading loan officer with Movement Mortgage in Raleigh and has lived in the Triangle since 1998. After graduating from UNC-Chapel Hill in 2002, Justin immediately jumped into banking and entered the mortgage field in 2005. Now with over 12 years in the business, Justin has provided financing for over 1,000 families with over $250 million in production. When not spending time with his wife, daughter, and two dogs, he enjoys golf, soccer, and local craft beer!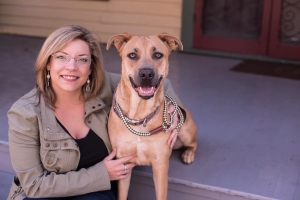 Katie Dowell is an attorney, founding partner, and Chief Marketing Officer of Capital City Law. Heading up Capital City Law's closing department, she focuses her practice on residential and commercial real estate transactions as well as real estate litigation. An NC State and Campbell Law graduate, Katie loves all things real estate law and working with real estate agents and lenders all over North Carolina. For her full bio, click here!
Sponsors